Top 5 Gifts for Mothers-To-Be This Mother's Day
Have you got a friend or partner who's expecting? Then surprise them with something a little special this Mother's Day. Avoid baby gifts for now, as you can spoil the baby when he or she is born! We recommend treating the mother-to-be to a little something that's just for her. Whether it's the first trimester, or the countdown to the new arrival, the expectant mum will definitely appreciate a bit of extra pampering before baby comes along. We've rounded up a selection of our favourite gifts for mothers-to-be online and on the high street. Just in time for Mother's Day on the 26th March, our pregnancy gift guide has got you covered.
'Mum To Be' Letterbox Gift Set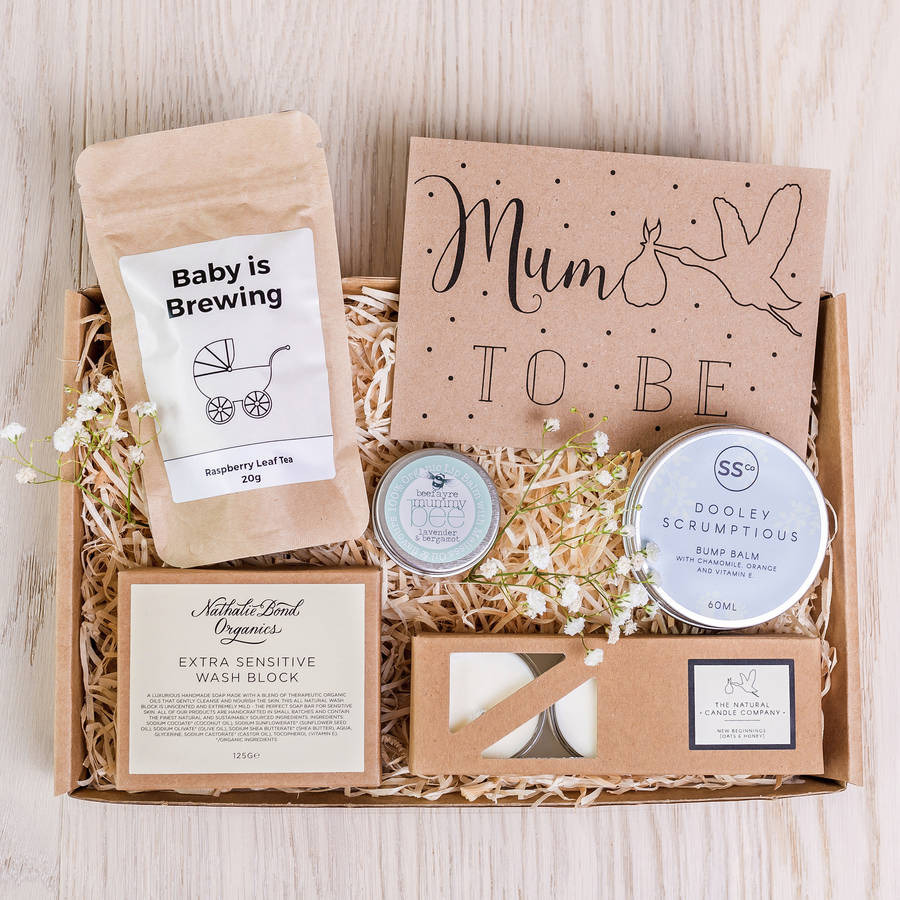 Image source: letterboxgiftshop.com
Who doesn't love receiving beautiful packages in the post? This Mum-To-Be Letterbox is a great gift for mothers-to-be. This perfectly British gift set is designed to fit through the letterbox as a lovely little surprise for a mum-to-be. It's filled to the brim with lots of lovely goodies that have been carefully sourced from independent British producers, helping to keep small businesses thriving. This set includes some organic raspberry tea, a lavender and bergamot 'Mummy Bee' lip balm, some bump balm, extra sensitive soap and three organic plant wax tealights. Plenty of little gifts for mothers-to-be to enjoy!
Maternity Spa Day
Image source: cowshedonline.com
What better way to treat a mother-to-be this Mother's Day than with a relaxing spa treatment? There are some great spas around the UK offering treatments that are tailored exclusively for pregnancy, so they're safe for both mother and baby. Our favourites are the Cowshed's 'Udderly Gorgeous' pregnancy treatments, and Champneys' 'Baby On Board' treatments, which offer the ultimate pregnancy pampering session. These treatments claim to help ease tiredness, relax muscles and restore a beautiful pregnancy glow in the mother-to-be. Help a mother-to-be relax this Mother's Day with a trip to a spa for a day of pampering.
Neal's Yard Mother's Organic Collection
Image source: johnlewis.com
Every expectant mum would love some goodies to pamper herself before the big event! This Neal's Yard Mother's Organic Collection contains a selection of organic beauty must-haves for all mums both expectant and new. This beautiful gift set contains Neal's Yard bath oil, massage oil and body balm. Treat your partner to a hot bath and a massage with some Neal's Yard massage oil, so she can relax and rest before baby comes.
Baby Book
Image source: kikki-k.com
Gifts for mothers-to-be are often bath and body focused, which is great, but if you're looking for something a little more sentimental then kikki.K have just the thing.The new and popular stationery brand, kikki.K has created beautiful stationery for keeping track of baby's progress. These books are a beautiful and loving gift that's perfect for expectant mum's this Mother's Day. Treasure all of those precious first moments with baby by recording them in kikki.K's First Memories and Hello World baby books.
Mother & Baby Matching Pyjamas
Image source: allbymama.com
These adorable matching pyjamas for mum and baby are one of our favourite gifts for mothers-to-be! These super comfy PJs are perfect for the new or expectant mum who just wants to be comfy and snuggle up. These PJs are simple, snuggly and warm, which makes them perfect for resting and relaxing before the baby comes, and after.
Still looking for something a bit different? Don't worry, we've got a great selection of unique and personalised Mother's Day gifts over on our website at mrnutcase.com where you'll be able to create something that's extra special for the mother-to-be.
Don't forget! Mother's Day is on Sunday 26th March 2017 in the UK.